If you're a lover of organic architecture, then you must be a fan of Frank Lloyd Wright. His homes and historic buildings have become a welcome part of the landscape ever since he began his career in Oak Park, way back in 1898. And there's no better place to start your tour of his innovative Prairie School design than the Frank Lloyd Wright Historic District of Oak Park, where you'll find the single largest concentration of Frank Lloyd Wright-designed homes in the world.
Central to this land of hipped roof homes with overhanging eaves that marked the Prairie School style, you'll also find the Frank Lloyd Wright Home and Studio, where he spent many days and nights creating the designs for what would become one of America's most iconic architectural styles. Pop on in and get a glimpse of where Frank Lloyd Wright became an international treasure.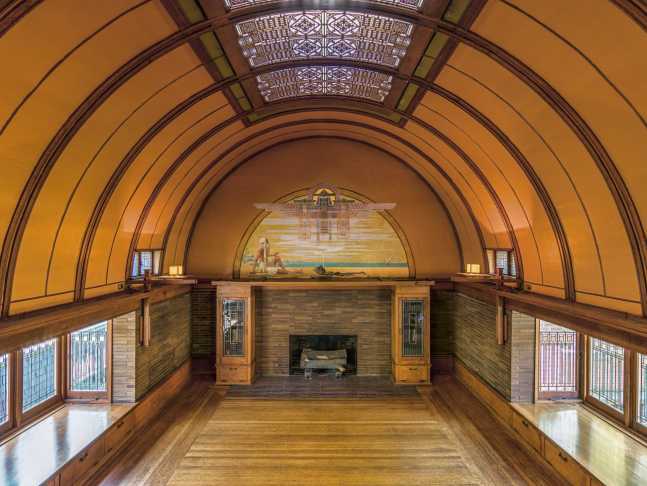 You can also visit his world-acclaimed Unity Temple, a UNESCO World Heritage Site. Conceived and designed in his Home and Studio, the Unity Temple marries Wright's philosophy of finding harmony between the buildings architecture, and its environment. This temple became one of Wright's most glowing accomplishments, ringing in a new era of contemporary modern architecture.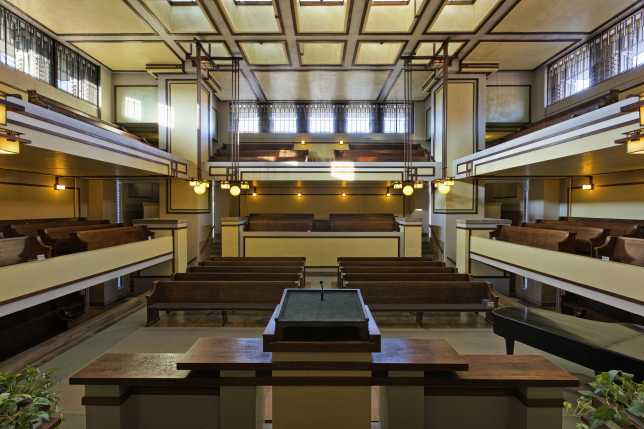 It's easy to see the areas entire collection of Frank Lloyd Wright architecture. You can walk, and even take a biking tour; they tend to be the best way to get around to all the sites, considering all of his structures aren't just in Oak Park. Bike tours allow you to see a multitude of Wright homes in River Forest and Riverside. Plus it's fun to get out of the car and really get into the neighborhoods.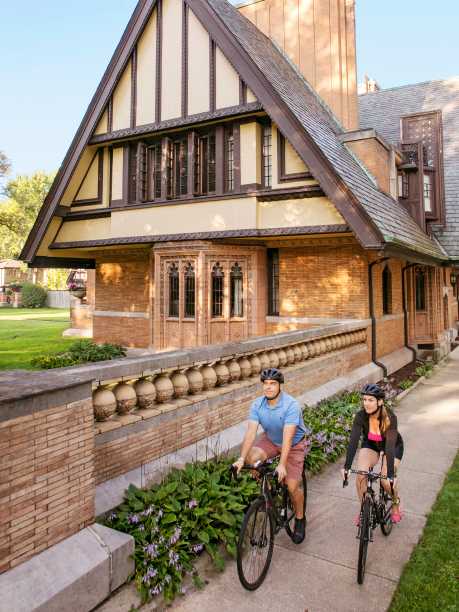 You don't have to be just a lover of Frank Lloyd Wright to appreciate his designs. What he has brought to the world of architecture will have its place in the history books forever. His designs are accessible for anyone and everyone to enjoy, especially during an Oak Park Combination Tour. So come on by, and let's walk through some of the Frank Lloyd Wright homes and buildings, together.
You can select from a variety of tours featuring Wright's own Home and Studio, his Unity Temple, and the Prairie School Historic District. For more information and tickets, click here.